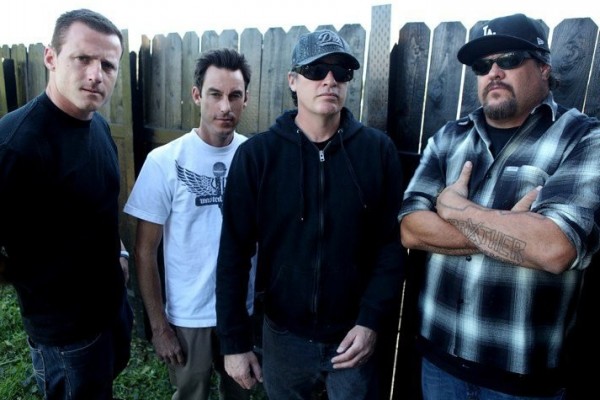 Pennywise have canceled a pair of shows due to a health ailment suffered by frontman Zoli Teglas. According to the band, Teglas collapsed onstage during their set at Full Force Festival in Löbnitz, Germany over the weekend as a result of back pain, and underwent an operation shortly thereafter:

"The Pennywise shows with the Flatliners, in Hengelo and Schweinfurt are canceled. Zoli was having back-pain throughout the tour, and at Full Force festival he collapsed on stage a few times during the set. He was taken to the emergency room where they said he needed an immediate operation, or risk the chance of paralysis. Needless to say we will have to cancel Hengelo and Schweinfurt, and hope for a quick recovery. We are very sorry we are forced to cancel these shows but Zolis health is our main focus right now…"
We wish Zoli a speedy recovery. Pennywise were in Europe supporting their new album All or Nothing, released in May via Epitaph Records and their first album with Teglas.