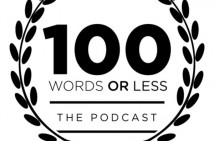 Punknews.org happy to present a new episode of 100 Words or Less, host Ray Harkins' successor to the First World Problems podcast. 100 Words delves deeply into what makes creators of independent culture tick. Each episode of the show will focus on an in depth conversation with a particular artist that strays away from many of the typical interview questions and tries to get up close and personal.
On the latest episode Forrest Kline from Hellogoodbye:

I had the pleasure of sitting down with all around good dude Forrest Kline from the band Hellogoodbye to discuss real estate, why touring isn't all it's cracked up to be and self preservation.
You can click Read More to stream and/or download the latest episode, subscribe via RSS or iTunes.