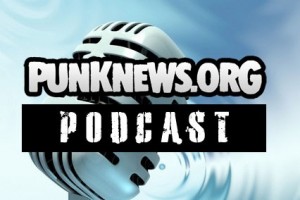 This week on the Punknews Podcast, Bryne Yancey, Adam White and Chris Moran discuss Henry Rollins' recent video, the legal plight of Lamb of God's singer in Prague and whether merch like the Hot Water Music watch makes any sense.
…all this and music from The Liberation Service, Bleeding Rainbow, and Dad Punchers.
You can click Read More to stream and/or download the show, or subscribe via RSS or iTunes. You can always send us your feedback in the comments section or via e-mail.
Punknews Podcast for the week for July 3, 2012