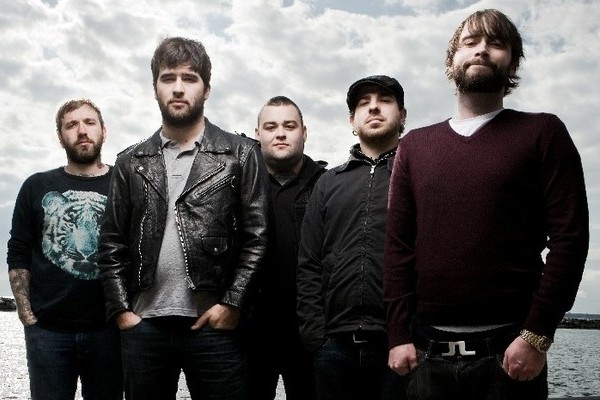 In a recent interview with Spinner, Dallas Green of City and Colour commented on the possiblity of his now-defunct post-hardcore band Alexisonfire getting back together for a set of farewell shows. He states that he and former AOF guitarist Wade MacNeil, now of Gallows, have been discussing playing a proper set of final shows given that, rumours aside, their final show was never officially billed as such. Green comments:

Well, we knew it was our last show with me. But the guys sort of thought they were going to keep going and try something else and then Wade got asked to join Gallows and that was sort of the end of Alexisonfire. So we talked a long time ago about maybe doing just a couple shows to celebrate what Alexis was as opposed to have it fizzle out like it did.

…I don't think we'll play arenas. It'll probably be a bunch of shows, probably be a bunch of nights at a smaller place. Maybe we'll play every record or maybe we'll do different set lists and stuff. It'll be more of a happy-go-lucky vibe than 'hey, look at how big we were.' You know what I mean? It would be more about celebrating what we had and what we did and what we accomplished.
Alexisonfire split up in August of 2011. Green's City and Colour project were at the time preparing the release of Little Hell. That record has since earned him the 2012 Juno Award for Songwriter of the Year among other accolaids.
You can read the full article, including Green's comments on the relationships among AOF's members post-split, at Spinner.