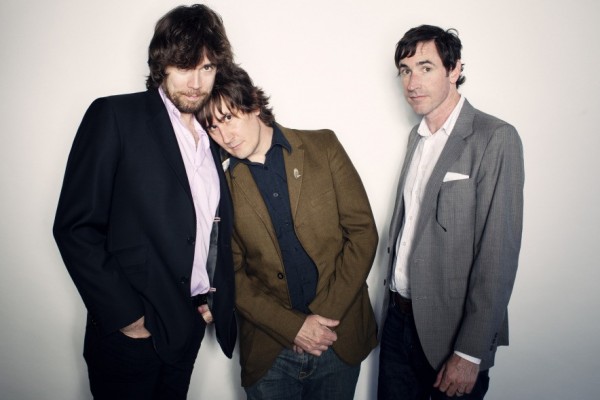 The Mountain Goats have announced that they will be releasing Transcendental Youth on October 2, 2012. To talk about the album, Merge Records enlisted self-described "deranged millionaire" and part-time hobo etymologist John Hodgman:

[The album] is full of songs about people who madly, stupidly, blessedly won't stop surviving, no matter who gives up on them. These are the consolations; and if some of his songs suggest that there are real hells on earth, other songs remind that the heavens are equally close at hand. (Sometimes they are even the same songs.)

It is my impression that this is the ecstasy John Darnielle is feeling: that thrill of having survived, escaped for even a second to enjoy those small transcendent delights, and to sing of them. I can report that it is a very good album and has many more instruments on it than those early tapes, including Peter Hughes on bass, Jon Wurster on drums, and, for the first time, a full horn section. And all of this makes a very joyous noise.
We're hoping to talk to John again, but in the meantime, here's our last interview with the prolific musician back in the twilight of 2009.
Transcendental Youth Tracklist:
Amy aka Spent Gladiator 1
Lakeside View Apartments Suite
Cry For Judas
Harlem Roulette
White Cedar
Until I Am Whole
Night Light
The Diaz Brothers
Counterfeit Florida Plates
In Memory of Satan
Spent Gladiator 2
Transcendental Youth