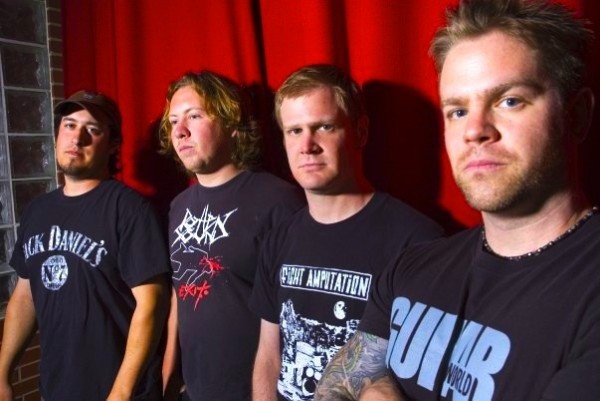 The friendly folks of Pig Destroyer have entered the studio to begin work on their first full length album since 2007's Phantom Limb. The band recruited fellow grind enthusiast Adam Jarvis of Misery Index for the album. The band's guitarist, Scott Hull, was recently named the #1 Modern Metal drummer and #6 Modern Metal guitarists.
The band is self-producing and recording the new album at guitarist Scott Hull's Visceral Sound Studios in Alexandria, VA. The as-of-yet-titled album is a return to a raw, primitive sound and will feature 19 songs of their signature misanthropic grind. A late 2012 release is expected via Relapse Records.
Only one show has been scheduled so far for 2012 - a November 3rd appearance at the Damnnation Festival in Leeds, UK.