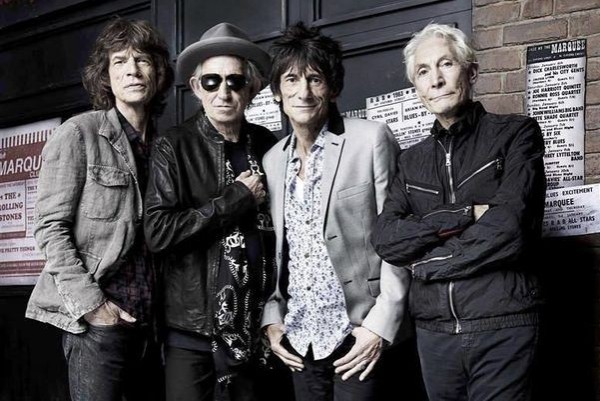 The Rolling Stones are marking half a century since their first show today, reports BBC News. Said show was at London's Marquee Club on the 12th of July, 1962, a year before their first single, a cover of the Chuck Berry's 'Come On' reached number 21 in the UK charts, marking the beginning of a staggering career in popular music.
Heavily influenced by the blues canon of Chicago's Chess Records, The Rollings Stones wore their influences on their sleeve, and had hits with covers of other classic blues recordings, including versions of Howlin' Wolf's 'Little Red Rooster' (originally 'The Red Rooster') and Chuck Berry's 'Carol', and paid tribute to the Muddy Waters track 'Rollin' Stone' with their very name. The Stones' championing of the great blues musicians to their predominantly white audience is often accredited with broadening the audience for those artists, scant years after Chuck Berry's invention of rock and roll began to intergrate the airwaves.
They are particularly accredited with popularising the great blues artists in Europe and beyond. This process of musical migration, although still subject to debates around cultural co-option, began a transatlantic musical exchange which defined rock and roll for generations to come, and persists to this day; whether it was blues sideman Jimi Hendrix moving to London to revolutionise popular guitar music, the Beatles leading the Merseybeat invasion, or The Clash integrating the sounds of New York's burgeoning Hip-Hop scene into 'The Magnificent Seven', this process of musical cross-pollenation has shaped every pocket of rock 'n' roll, and The Stones were a huge part of that.
50 years on, Keith Richards says they're rehearsing again, too. Whatever your feelings about them or their work, they may outlive us all.
A photographic retrospective exhibition, The Rolling Stones: 50 is being held at London's Somerset House from Friday the 13th of July to the 27th of August. Admission is free. Details are available here