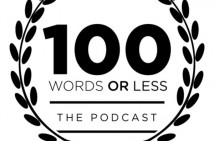 Punknews.org happy to present a new episode of 100 Words or Less, host Ray Harkins' successor to the First World Problems podcast. 100 Words delves deeply into what makes creators of independent culture tick. Each episode of the show will focus on an in depth conversation with a particular artist that strays away from many of the typical interview questions and tries to get up close and personal.
On the latest episode Ray talks to Andrew Glover from Winds Of Plague:

I got a chance to have my old friend Andrew Glover (bass player for Winds Of Plague) on the show to discuss how bad ass his father is, how success can be defined and finally, Andrew has a bone to pick with ME!
You can click Read More to stream and/or download the latest episode, subscribe via RSS or iTunes.
100 Words or Less - Episode 14