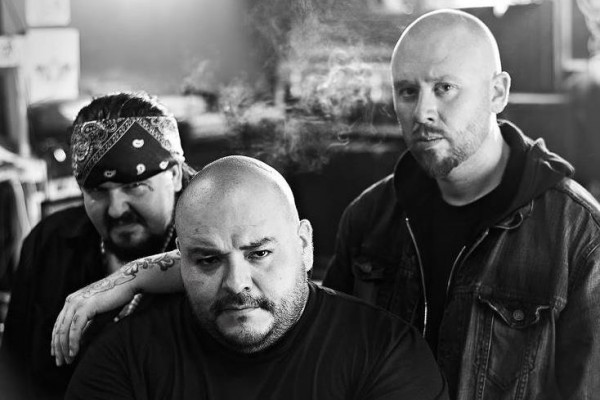 Blood for Blood has addressed the shocking rape allegations against their (now former) vocalist Erick "Buddha" Medina. As the actual charges remain unavailable, likely due to the age of the alledged victim, we can only present what the original news source posted verbatim:

[The Gauntlet] was told the incident happened at a BBQ over Memorial Day weekend where Medina got a bit drunk pinned a 13 year old girl against a wall and began kissing her as she struggled. […] A source close to the band has confirmed to The Gauntlet that there has been an "accusation of rape made against and 'Buddha' [Erick Medina] about a month ago, but at this time I have no details regarding this except for he was arrested and booked for rape. I tried texting him on Monday but haven't heard back from him."
Not surprisingly, the long-running hardcore band has parted ways with the singer, and made this comment without actually addressing the specifics of the accusation:

Make no mistake, the nature of the alleged activity, true or false, is an affront to EVERYTHING this band is about. Some of the members of this band have been mistreated and abused as a children, personally. We would never, COULD never ignore, condone, or even associate with such behavior. At this time we are too emotionally drained to make plans for the band's future, but due to the nature of these allegations, we feel it is impossible to continue with anyone linked to such allegations, thus, whatever the future holds for Blood For Blood, it will not include Erick. Lastly, We are unable to make concrete plans for the band's future.
(A number of you submitted the story back when it was first reported back at the end of June. We specifically opted to not post any allegations due to the fact that we only had one secondhand source not connected to the band and an accusation like this can be devastating for all involved. We still only present the statements from the source and the band themselves now. )