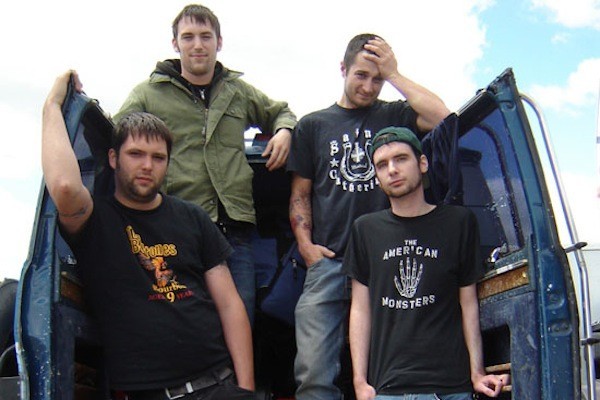 Having begun recording earlier this month, Off With Their Heads have announced the completion of recording at Bill Stevenson's Blasting Room Studios in Ft.Collins, CO. The band was recording a new full-length, their follow-up to their 2010 Epitaph Records debut, In Desolation . They said just this:

We are completely finished with our new record and really happy with it. Back to Minneapolis tomorrow morning.
As an aside though, vocalist Ryan Young did let slip some potentially interesting news:

Woke up to Descendents practicing in the studio. I'm calling the cops.
So feel free to wildly speculate on what that means…