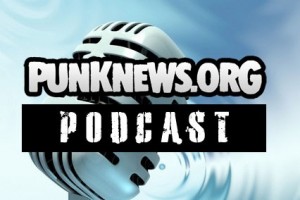 This week on the Punknews Podcast Chris Moran, John Gentile and Adam White discuss the Fest XI linup additions including Latterman, Propagandhi and Grade, the new NOFX track, and the forthcoming Transplants record. We also pay tribute to the late Tony Sly by reading some of your contributed stories about him.
…all this and music from Fang Island, Disobey and No Use For A Name.
You can click Read More to stream and/or download the show, or subscribe via RSS or iTunes. You can always send us your feedback in the comments section or via e-mail.
Punknews Podcast for the week for July 31, 2012