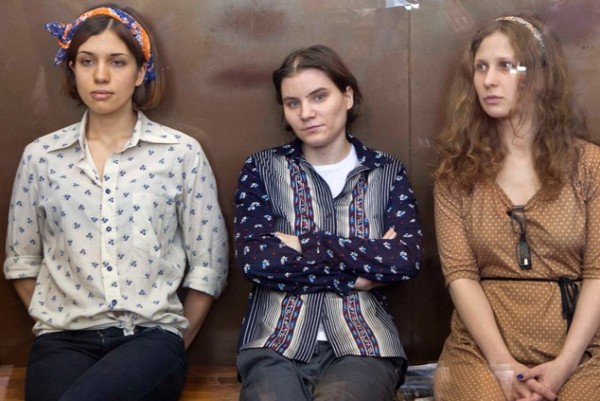 As the eyes of the world increasingly focus on the plight of the women of Pussy Riot, a number of different news items have come to light in the last little while. Notable journal of international relations, Foreign Policy looks into the case in a new report which also talks about the power of protest and punk specifically:

Punk has a long history of aspiring to disrupt corrupt and authoritarian governments, corporations, and other structures of international power.
At the same time, Madonna has lent her considerable celebrity status to the issue, making a speech in support of Pussy Riot during her appearance in Moscow. She named the women, staying:

The three girls have done something courageous. I think they paid the price and I pray for their freedom. They deserve the right to be free.
Finally, while the rest of the world - including other musicians like The Who's Pete Townsend have expressed support, the Russian prosecutor has begun pushing for a three-year jail term for the women.