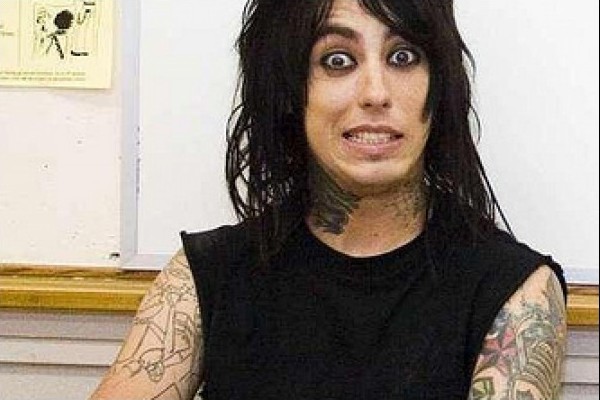 Ronald Radke, current vocalist of Falling in Reverse and former vocalist of Escape The Fate has managed to get himself mixed up with police yet again. The 28-year singer, signed to Epitaph Records, was arrested for an outstanding warrant on an alleged domestic assault. Radke's girlfriend told police that he had physically assaulted her at their home on May 1st.
The singer had been given probation for his role in the 2006 shooting death and spent more than two years in prison after skipping out on an appointment with his parole officer in 2008. His band, Falling in Reverse, released The Drug in Me Is You in 2011.
He is currently out on bail.