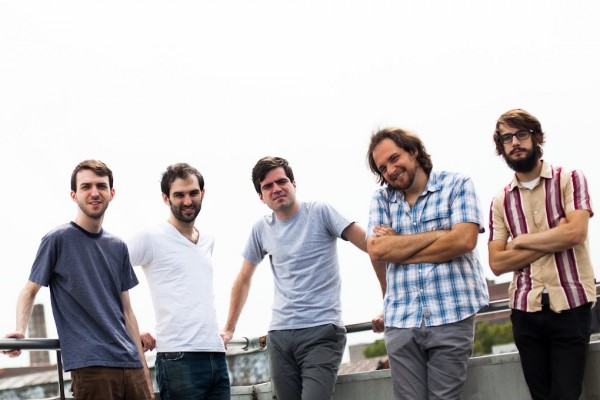 Titus Andronicus will release a new full-length titled Local Business on October 23, 2012 via XL Recordings, following up their critically acclaimed 2010 effort The Monitor. Regarding its concept, the band had this to say via press release:

While the first two albums were elaborate concoctions, Local Business is of the earth. Titus Andronicus the studious recording project and Titus Andronicus the raucous touring machine are no longer two distinct beings; there is only Titus Andronicus, rock and roll band. This is to say, it was recorded primarily live with precious few overdubs, with an elite squad of musicians.

While abandoning the linear narrative of their last album The Monitor, the songs on Local Business aim to make explicit the implications of the first two LPs, that the inherent meaninglessness of life in an absurd universe gives the individual power to create their own values and their own morality. Along the way, we witness a devastating automobile wreck, a food fight (that is to say, a battle with an eating disorder), an electrocution, a descent into insanity, and ultimately, a forgiveness of the self for its many faults. Titus Andronicus even finds time to broaden its emotional palette to include moments of pure positivity, brief respites from the usual doom and gloom.
Take all that how you will. Check out the track listing by clicking below.
Ecce Homo
Still Life with Hot Deuce and Silver Platter
Upon Viewing Oregon's Landscape with the Flood of Detritus
Food Fight!
My Eating Disorder
Titus Andronicus VS. the Absurd Universe (3rd Round KO)
In a Big City
In a Small Body
(I Am the) Electric Man
Tried to Quit Smoking