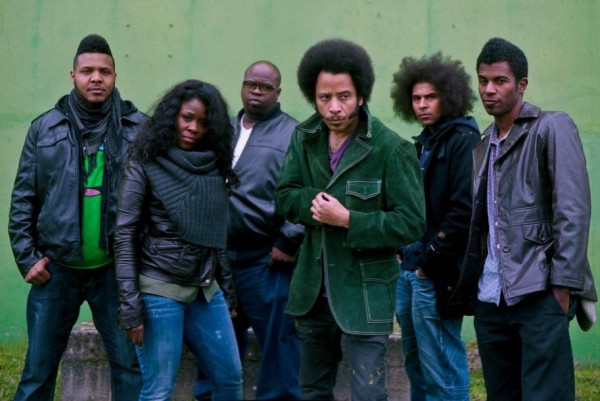 Political hip hop outfit The Coup have announced their next album for Anti- Records. The collective, which is fronted by activist and musician Boots Riley will release Sorry to Bother You on October 30, 2012. It's Boots' first album with The Coup since 2006's Pick a Bigger Weapon in 2006. In the intervening years, he collaborated with Tom Morello of Rage Against the Machine for Street Sweeper Social Club and also took on a role with the Occupy Movement.
For the record, Riley again collaborated with Morello as well as Atari Teenage Riot, Vernon Reid of Living Color, Anti-Flag, Das Racist, Killer Mike, Japanther, Jolie Holland, and Joe Henry. Boots commented on the sound, saying:

You hear a lot of early punk and eighties music in this record- but, for the most part, we didn't realize that as we were making it. I like music that is aggressive but that you can also dance to. Some times those things are considered to be in different categories, but I try to mix them. I also wanted the album to sound rough. I think sometimes music these days is so perfect and predictable that it almost cancels itself out. Maybe if there's some tension people will hear it better.