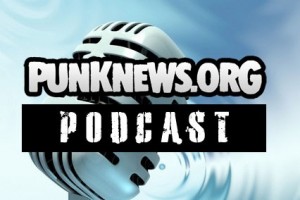 This week on the first transatlantic Punknews Podcast roundtable Adam White and Chris Moran are joined by English Org staffer Andrew Waterfield to discuss such stories as Hatebreed's well-deserved apology following an unfounded accusation that they were a white power band, the arrest (again) of Ronald Radke, Green Day's new single "Kill the DJ," the next Titus Andronicus record and Vice vs. the Gaslight Anthem.
…all this and music from The Liberation Service, Boa Constrictors and WWIX.
You can click Read More to stream and/or download the show, or subscribe via RSS or iTunes. You can always send us your feedback in the comments section or via e-mail.
Punknews Podcast for the week for August 14, 2012