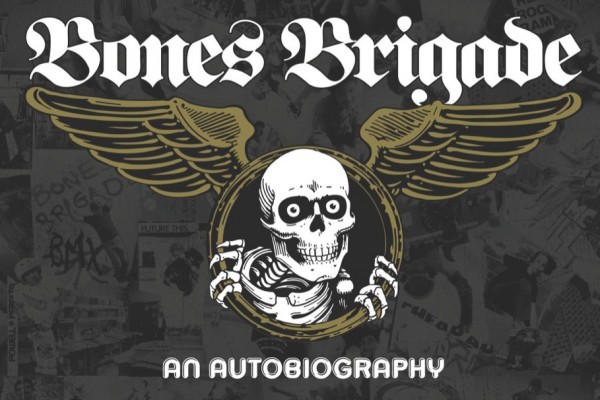 A new trailer ha been launched for Bones Brigade: An Autobiography . The film is the latest project from pro-skater turned documentarian Stacy Peralta. Peralta, who also shot Riding Giants and Dogtown & Z-Boys looked back at the infamous team of 80s skateboarders, Bones Brigade. The group included Steve Caballero, Tony Hawk, Rodney Mullen, Lance Mountain, Tommy Guerrero, Mike McGill, all of whom were sponsored by skate gear company, Powell-Peralta.
Along with winning many skate contests, the Brigade put together a number of influential skate videos including one of the best known underground videos of all time - 1987's The Search for Animal Chin. The guys also appeared in full - albeit quietly - in the 1989 skate/cheesefest Gleaming The Cube.
The film premiered at the Sundance Film Festival in January and is in limited release around the United States now. Screening information can be found here.