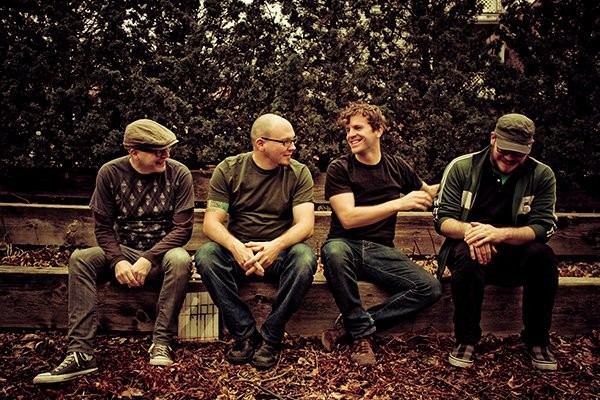 Smoking Popes will be reissuing their fan favorite 1994 full length, Born to Quit on October 23, 2012. The album has passed through two labels before - Johann's Face Records and major label Capitol Records - and will now be issued via Side One Dummy Records.
The new release will be remastered and features new artwork, as well as liner notes from Matt Skiba of Alkaline Trio, Joe Shanahan from The Metro, comedian Kyle Kinane as well as a track-by-track analysis by Popes' frontman Josh Caterer and two bonus tracks (Willie Nelson cover "Angel Flying Too Close To The Ground" and the previously unreleased duet "Blanket In The Park"). The release will be issued on vinyl as well as CD and digital.
The band is also celebrating the reissue by hitting the road this fall for a tour featuring the album in its entirety, as well as a set of other songs from the band's catalog.
Midnight Moon
Rubella
Gotta Know Right Now
Mrs. You and Me
Just Broke Up
My Lucky Day
Need You Around
Can't Help the Teardrops (From Getting Cried)
Adena
On the Shoulder
Angel Flying Too Close To The Ground (Willie Nelson)
Blanket In The Park
Date
City
Venue
With
October 08, 2012
St Louis, MO
The Firebird
October 10, 2012
Atlanta, GA
Masquerade
October 11, 2012
Chapel Hill, NC
Local 506
October 12, 2012
Washington, DC
Red Palace
October 13, 2012
New York, NY
Studio at Webster Hall
October 14, 2012
Philadelphia, PA
North Star Bar
October 15, 2012
Boston, MA
TT The Bear's Place
October 16, 2012
Buffalo, NY
Mohawk Place
October 17, 2012
Cleveland, OH
Grog Shop
October 18, 2012
Toledo, OH
Mickey Finn's
October 19, 2012
Milwaukee, WI
Club Garibaldi's
October 20, 2012
Chicago, IL
Double Door
November 04, 2012
Denver, CO
Hi-Dive
November 05, 2012
Salt Lake City, UT
Urban Lounge
November 07, 2012
San Francisco, CA
Slim's
November 08, 2012
Los Angeles, CA
Troubdaour
November 09, 2012
San Diego, CA
Soda Bar
November 10, 2012
Phoenix, AZ
Sail Inn
November 12, 2012
Austin, TX
Red 7
November 13, 2012
Houston, TX
Fitzgerald's Upstairs