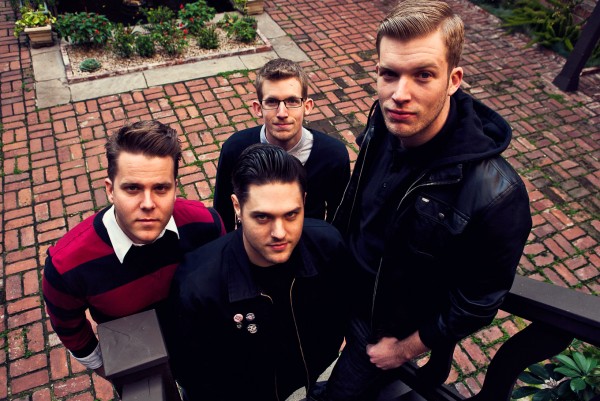 The Swellers have released a new song entitled "Making Waves" from their forthcoming EP, Running Out of Places to Go, which is due out October 16, 2012 on their label, Snowbird Songs. The band described the making of the new EP on their official website:

We took the songs and recorded it mostly ourselves in Nick's house in Saginaw, MI. We also decided to release the record ourselves through something we're calling Snowbird Songs. It's a logo on the release reminding us to always keep the DIY mentality because taking control always worked out best for us.
The Swellers are currently on tour with Strung Out but will be heading out for a small headlining tour with Diamond Youth and Pentimento in October after an appearance at The Fest in Gainesville, FL.
| DATE | VENUE | CITY |
| --- | --- | --- |
| Oct 30 | New Brookland Tavern | Columbia, SC |
| Oct 31 | The Soapbox | Wilmington, NC |
| Nov 01 | The Camel | Richmond, VA |
| Nov 02 | Marlin Room at Webster Hall | New York, NY |
| Nov 03 | The Barbary | Philadelphia, PA |
| Nov 04 | TT the Bear's | Cambridge, MA |
| Nov 05 | The Ottobar | Baltimore, MD |
| Nov 07 | The Smiling Moose | Pittsburgh, PA |
| Nov 08 | Grog Shop | Cleveland, OH |
| Nov 09 | Beat Kitchen | Chicago, IL |
| Nov 10 | Magic Stick | Detroit, MI |