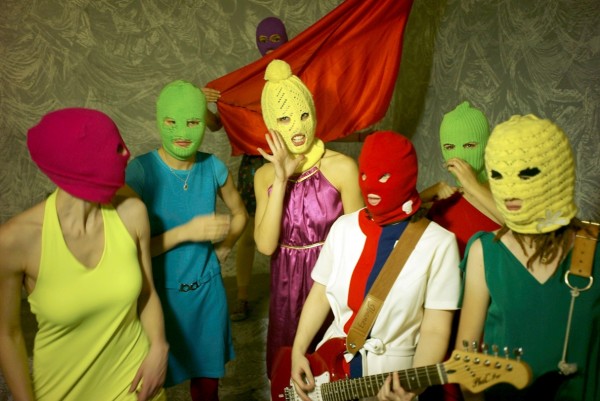 Russian Prime Minister (and former President) Dmitry Medvedev has called for the three jailed members of Pussy Riot to be freed. The women were arrested in March of this year, and last month convicted of "hooliganism driven by religious hatred," and sentenced to two years in prison.
In a televised meeting with his United Russia party on Wednesday, Medvedev said:

The prolongation of their incarceration in the conditions of jail seems to me to be unproductive. […] In my view, a suspended sentence would be sufficient, taking into account the time they have already spent in custody.
Medvedev was quick to not appear to support the group's action, adding that he was "sickened by what they did, by their looks, by the hysteria which followed what had happened."
The Associated Press also reports that the night before Medvedev's statement, Russian state television aired a program "denouncing Pussy Riot, as if to reinforce the message that the Kremlin still considers them despicable."
The three members of Pussy Riot have an appeal set for October 1st.