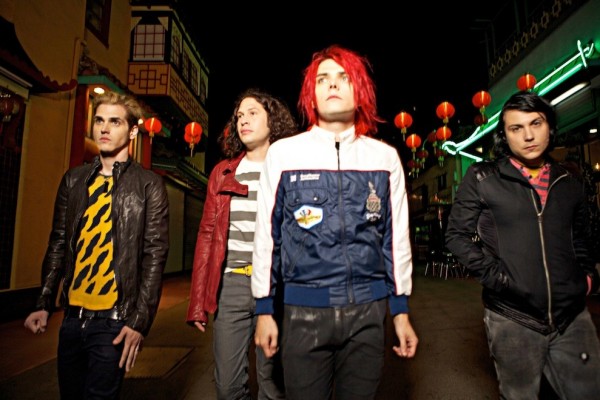 My Chemical Romance have announced plans to slowly release the songs from their "lost" album, Conventional Weapons. The songs were originally recorded by the band in 2009, and were intended to be part of their follow-up to 2006's The Black Parade. Eventually, though, the songs were scrapped, and work began on what would become 2010's Danger Days: The True Lives of the Fabulous Killjoys. Guitarist Frank Iero said of the songs:

Recently we had a band meeting, we ended up talking about the past, and together we listened to those songs we created almost 4 years ago. We discussed the the way those songs made us feel, how they led us to where we are now and what the fate of those songs should be. How can we fully move on if we continue to hide the past? Together we decided that this chapter in My Chemical Romance's history no longer needed to be locked away.
Beginning next month, the band will be releasing two songs a month, for five months. Track listings and more details are expected this week.