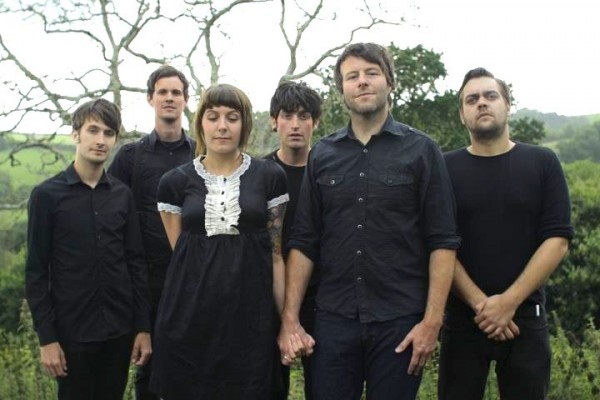 Devon punks Crazy Arm have debuted their new video, 'Bandalito', and announced a string of tour dates across mainland Europe and the UK.
The video, directed by Patrick-James Pearson, is an ominous affair, offering something of a visual contrast with the driving riff of the song itself, taken from the 2011 full length, Union City Breath . You can check it out here.
The European leg of the tour also features Apologies, I Have None, from That London.
| Date | Venue | City | Country |
| --- | --- | --- | --- |
| 15th Nov | Musikbunker | Aachen | Germany |
| 16th Nov | El Bar | Mouscron | Belgium |
| 17th Nove | De Bakkerij Youth Centre | Castricum | Netherlands |
| 18th Nov | Den Bosch | Eindhoven | Netherlands |
| 19th Nov | Ajz Bahndamm | Wermelskirchen | Germany |
| 20th Nov | Balkensaal @ Exhaus | Trier | Germany |
| 21st Nov | n/a | TBC | Germany |
| 22nd Nov | Villa Nachttanz | Heidelberg | Germany |
| 23rd Nov | n/a | TBC | Germany |
| 24th Nov | n/a | TBC | Germany |
| 25th Nov | Cross Club | Prague | Czech Republic |
| 26th Nov | Wiener | Neustadt | Austria |
| 27th Nov | Sub | Graz | Austria |
| 28th Nov | n/a | TBC | Croatia / Slovenia / Italy |
| 29th Nov | Ligera | Milan | Italy |
| 30th Nov | Nyoncore | Nyon | Switzerland |
| 1st Dec | n/a | TBC | France / Switzerland |
| 2nd Dec | Les Combustibles | Paris | France |
| 3rd Dec | MacDaids | Le Havre | France |
| 8th Dec | ManchFESTer, Kraak Gallery | Manchester | UK |
| 9th Dec | TBC | Lincoln | UK |
| 10th Dec | TBC | York | UK |
| 11th Dec | The Central | Newcastle | UK |
| 12th Dec | 13th Note | Glasgow | UK |
| 13th Dec | Parish | Huddersfield | UK |
| 14th Dec | n/a | TBC | UK |
| 15th Dec | The Parrot | Carmarthen | UK |
| 16th Dec | Croft | Bristol | UK |
| 17th Dec | n/a | TBC | UK |
| 18th Dec | The Sanctuary | Basingstoke | UK |
| 19th Dec | Macbeth | London | UK |
| 20th Dec | n/a | TBC | UK |
| 21st Dec | White Rabbit | Plymouth | UK |