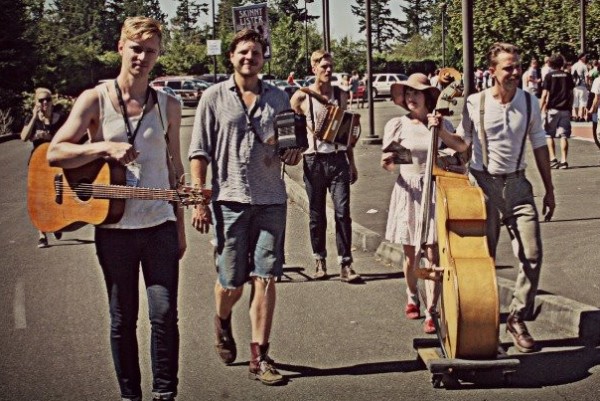 SideOneDummy Records has signed London's Skinny Lister. The band will be releasing their first single "Rollin' Over" next Tuesday October 23rd digitally and their debut album Forge & Flagon is slated for release in the United States sometime in early 2013.
The label posted a description of the band, I think, which goes like this:

Skinny Lister are not your average, modern day, gentrified English folk group. The London based five-piece combine traditional folk music with en energy of rambunctious free spirited rum fueled party music . At a time when modern folk music often spells designer bearded, theme park Americanisation, Skinny Lister are a welcome throwback to earthier bands. Their music has part of the Pogues' infectious camaraderie and jovial recklessness combined with the bucolic English landscape of Alfred Wainwright's fell walking guides.