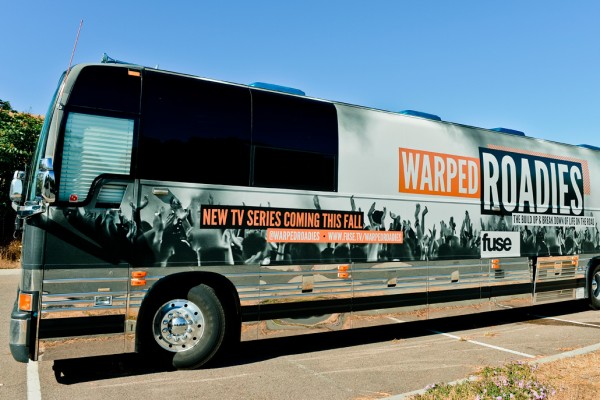 Fuse TV announced the new show Warped Roadies, a "new original half-hour unscripted series", will premiere on Friday, December 7. The ten episode series will follow the crew of the 2012 Vans Warped Tour. Fuse says of the show:

Music lovers have enjoyed their favorite bands live on-stage at the Vans Warped Tour since its creation 18 years ago. And now, for the first time on television, fans will get to see the show that happens off stage. In 51 days, the Vans Warped Tour roadies travel 16,000 miles to set up 41 shows for over 250 bands. They consume 82,000 meals and over 18,000 cups of coffee, all while battling rainstorms and record heat.
That's a whole lotta coffee.