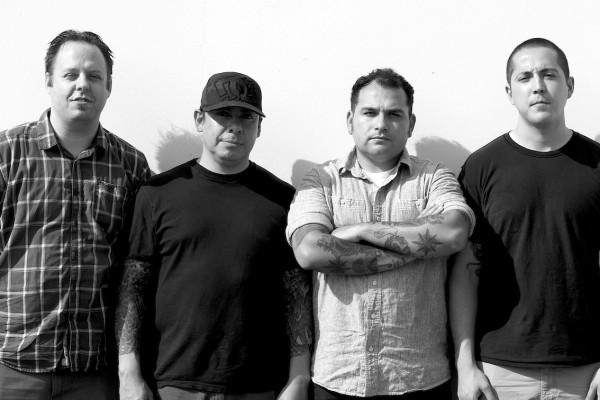 Today's stream comes from Orange County, CA-based Vultures United. The band paid for the release via Kickstarter, and explained how and why:

the whole premise of this release was to cover songs originally by female vocalists. Since they're all cover songs and the whole idea of a punk/hardcore type band like us covering songs by the likes of Björk, The Cranberries and Best Coast is just all a little sketchy, we thought we probably shouldn't ask Red Scare and Kiss of Death to pay for it. The whole idea of Kickstarter is if people want it, they'll fund it and it'll happen. So that's what we did.
They did and the band recorded more than 10 covers for the release which is due out December 12, 2012. We've got two of those songs - one from The Cranberries and the other from Ting Tings for you to check out.
You can find the songs on their Punknews.org Profile.