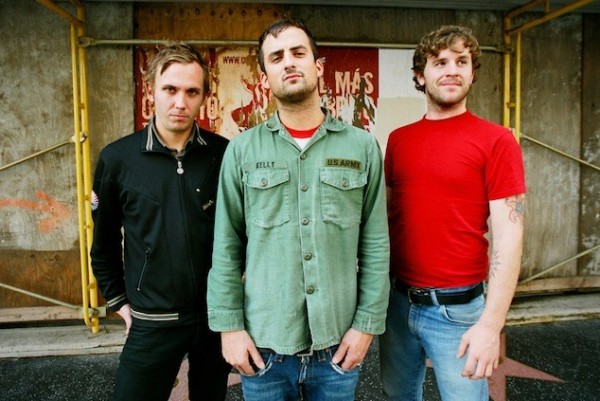 It has been revealed via Brendan Kelly's blog, The Bad Sandwich Chronicles, that The Lawrence Arms have recorded 5 demoes worth of new material for an upcoming Lawrence Arms record. One of the songs is called "Seventeener". Kelly described the new album as a "surprise", saying it is in the traditional Lawrence Arms fashion in that it will be different from their previous releases.

Look, I don't know. I don't know what this record is gonna be, but it definitely continues the Lawrence Arms tradition of being totally different than what we did before. It's not Oh! Calcutta! and it's not Buttsweat and Tears. In fact, we were talking about this last night and if you're the kind of dork that spends way too much time thinking on the Lawrence Arms catalog (and that's exactly the kind of dork I am) then this next bit may be interesting. If you're not, you may want to just skip it and get on with your life.
You can read the entry in its entirety here.
Brendan Kelly, Chris McCaughn (Sundowner), and Treasure Fleet (featuring TLA drummer Neil Hennessy) will be performing tonight at the Town Hall Pub in Chicago for Hiro Tanaka's upcoming photograph book on Asian Man Records. The Lawrence Arms will be performing at The Metro in Chicago, IL this Saturday.