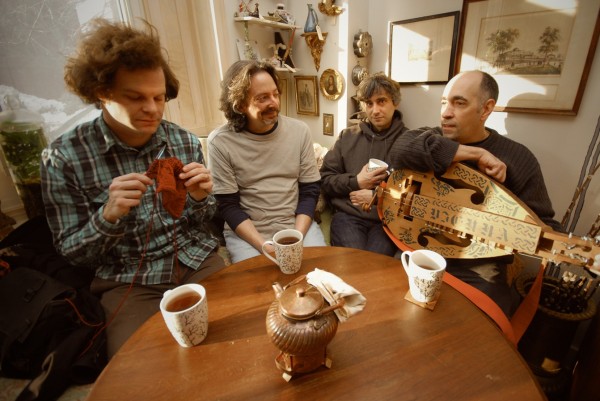 The Dead Milkmen recently announced a limited 7-inch single series. 500 copies will be made of each release. The first single features "Dark Clouds Gather Over Middlemarch" on the A-side and "Ronald Reagan Killed The Black Dahlia" on the B-side. The group are also releasing a bonus track cover of ROME's "Little Rebel Mine".
The group have also set up a page where fans can print and cut out pictures to make a diorama of the songs. That can be found here.
The 7-inch can be purchased here. Each record comes with a download card.