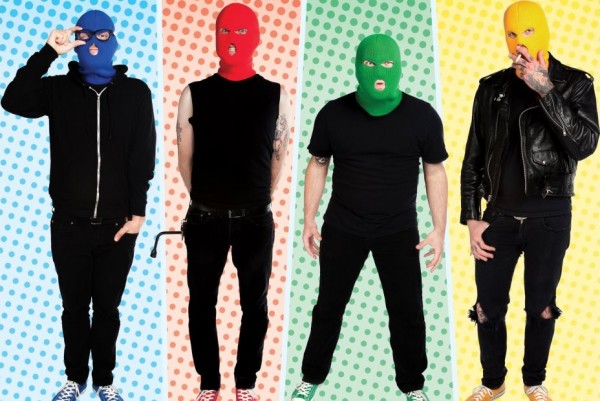 Another Red Scare band has joined the Fat Wreck Chords roster and this time it's Madison, Wi's criminal act, Masked Intruder. Lead singer, Intruder Blue spoke to Alternative Press about the decision to join Fat.

WHAT CAN WE SAY? IT'S FAT WRECK CHORDS! WE ALL GREW UP LISTENING TO THEIR RELEASES, AND A WHOLE BUNCH OF OUR FAVORITE ALBUMS OF ALL TIME ARE ON FAT. IT'S A REAL HONOR AND A DREAM COME TRUE TO GET TO WORK WITH THEM.
Masked Intruder will be releasing a new album through Fat in 2013 and Fat will also be re-releasing their self-titled debut on vinyl. You can pre-order it here.