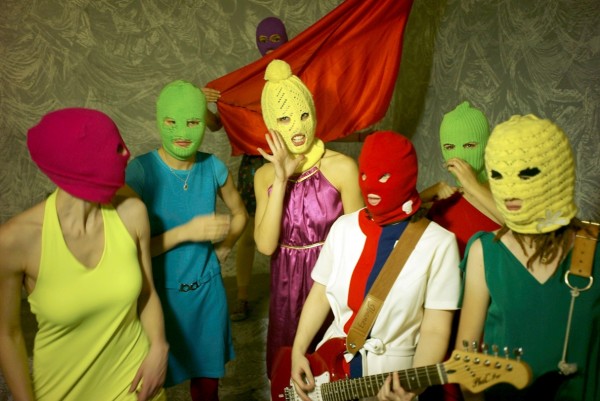 Freed Pussy Riot member Yekaterina Samutsevich has slammed the collective's original lawyers, reports The Guardian. Samutsevich was freed on appeal earlier this year following the original conviction of hooliganism motivated by religious hatred, against her and her co-defendants; Maria Alyokhina, and Nadezhda Tolokonnikova. Alyokhina and Tolokonnikova are presently serving their two year sentences in remote prison camps.
Chief amongst the allegations Samutsevich levels against her ex-legal team—Mark Feygin, Nikolai Polozov and Violetta Volkov—is the claim that the three failed to carry out their duties properly. Ms. Samutsevich maintains that the trio were more concerned with advancing their careers within Russia's opposition movement than they were mounting a successful defence of the detained Pussy Riot members.
By contrast, Nikolai Polozov has accused Samutsevich of being part of a Kremlin conspiracy to discredit him and his colleagues, writing:

Back in summer I said that the authorities would carry out a campaign of discreditation against the Pussy Riot lawyers and here you go. Samutsevich's lies, reproduced in the media, are one element of the deal that allowed her to get out of the case.
In related news, Radio Free Europe reports that Russia's Prime Minister, Dmitry Medvedev, has said he sees "no need" for Alyokhina and Tolokonnikova to remain in prison.