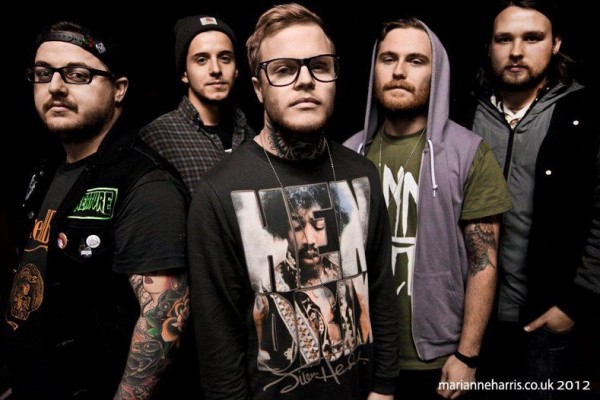 Myrtle Beach, SC post-hardcore outfit Hundredth have announced plans to record a double EP titled Revolt / Resist. The band are currently recording the EPs with producer Bill Stevenson at the Blasting Room in Fort Collins, CO, with Revolt slated for a spring release via Mediaskare. Both EPs will eventually be pressed on vinyl via a partnership between Mediaskare and No Sleep. Vocalist Chadwick Johnson said this about the releases:

We've been in transition since our last release, so we wanted a chance to explore before releasing another LP." Adding, "Elements of the band are still there, however it's less of a fusion and more of a distinct separation. I'm not going to throw a myriad of adjectives out, but it's a definite progression for us.
Revolt / Resist will follow up the band's 2011 full-length Let Go.