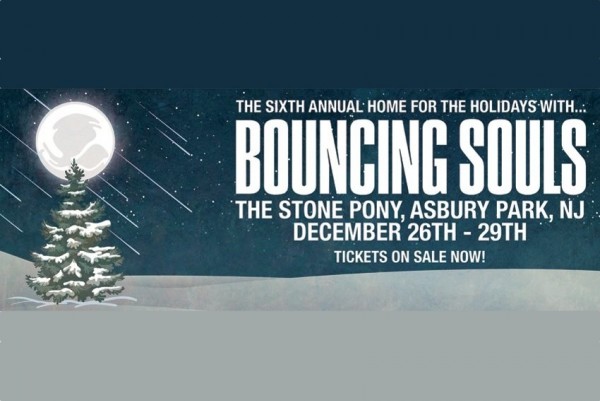 For their upcoming Home for the Holidays shows, the Bouncing Souls have asked some of their famous friends to assemble the set lists. The New Jersey punk heroes noted that Green Day, Gaslight Anthem's Brian Fallon, Dropkick Murphys' Al Barr and wrestler CM Punk would be choosing setlists for the four nights. They add:

This year we decided to ask some of our famous friends. The band is honored and really excited to see what some of these great achievers will come up with as their personal favorites. We shall not stray from their paths! No cheating, we promise!
Tickets are available here.