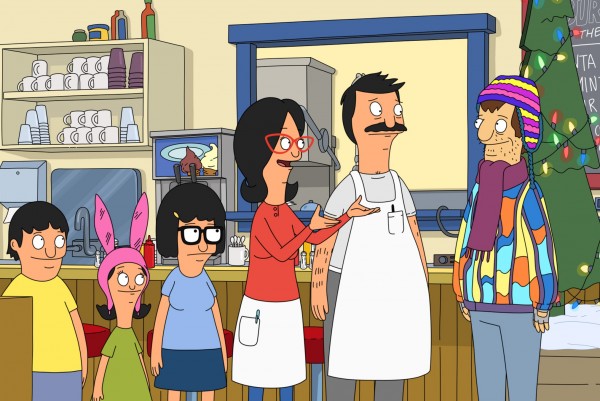 Good morning, Punknews readers! This morning we'll hear from Nicholas Harris (Luther), Lisa Garelick (Kind Of Like Records) and Tanner Jones (You Blew It!). We'll bring you another batch of lists this evening.
Nicholas Harris (Luther)
Best Albums of 2012

Father John Misty "Fear Fun"
The Sidekicks "Awkward Breeds"
Guided By Voices "Let's Go Eat The Factory"
Ceremony "Zoo"
Glocca Morra "Just Married"
Cheap Girls "Giant Orange"
Torche "Harmonicraft"
Title Fight "Floral Green"
The Menzingers "On the Impossible Past"
Band of Horses "Mirage Rock"
Lisa Garelick (Kind Of Like Records)
Best Albums of 2012

HOP ALONG - GET DISOWNED (Hot Green Records): Between Frances' sweet croon and the unpredictable bursts of this record, I don't know how it could not be my favorite of the year, if not my favorite of the last 5 years. It sounds so familiar but like nothing I've ever heard. The sign of a truly great album.
THE MENZINGERS - ON THE IMPOSSIBLE PAST (Epitaph Records): Well, jeez guys, way to make a killer record AGAIN. Casey just might be the song of the year!
GLOCCA MORRA - JUST MARRIED (Kind Of Like A Shameful Plug Records): I wish I could call this shameless self promotion, but this record means so much to me on so many levels. I first heard Just Married at my friend's house one morning while I was washing his dishes and as I scrubbed, I listened and really fell in love. It's fun, it's dark, but mostly, it's real rowdy. That pretty much sums up everything you'll ever need to know about Glocca Morra. Their new EP An Obscure Moon Lighting An Obscure World should also tie with this, by the way, but enough about me…
FLASHLIGHTS - I'M NOT ALONE (Jeremy Records): My friend Dave played me these guys in his car after seeing them at Stay Sweet and I was immediately hooked. Flashlights have this bouncy low-fi sound that mixes the intensity of punk rock with the weirdness of indie bands like Wavves . Very cool. The album they have queued up for next year is gonna steal a lot of hearts.
JOIE DE VIVRE - WE'RE ALL BETTER THAN THIS (Count Your Lucky Stars Records): Just when I finally got over this band's break up, they reform and put out yet another killer record. Summer Months was probably my most listened to album of 2009-2010. So, to say I'm excited they're still doing things might be the understatement of the year. Now if only they'd play the east coast…
SPRAYNARD - EXTON SQUARE (Asian Man Records): Putting aside the break up, this band released one of the most enticing EPs of 2012. It showed so much growth and maturity (I bet Pat will laugh at this) while staying true to their heartfelt, pull-on-your-heartstrings roots that I couldn't wait to hear what came next. Too bad I never will. Love y'all.
COMADRE - COLD RAIN (Vitriol Records): I don't think I've ever pre-ordered a record faster than when I heard the song "Cold Rain." Can't wait to hear what next year's LP has in store.
Fun. - Some Nights (Fueled By Ramen)
Sundials - When I Couldn't Breathe (Asian Man Records)
The Sidekicks - Awkward Breeds (Red Scare Records)
Tanner Jones (You Blew It!)
Best Albums of 2012

Everyone Everywhere - Everyone Everywhere (2012)
Dikembe - Broad Shoulders
Converge - All We Love We Leave Behind
Run, Forever - Settling
The Jealous Sound - A Gentle Reminder
Slingshot Dakota - Dark Hearts
Taylor Swift - Red
Pswingset - All Our False Starts
Dowsing - Everything is Still Pretty Terrible
Hold Tight! - Blizzard of '96

EPs/Splits

Prawn - Ships
Toe - The Future is Now
Jowls - Cursed
Great Deceivers/The Pauses - Split "12
My Fictions - Always Trapped
Kittyhawk - Kittyhawk EP
Pity Sex - Dark World