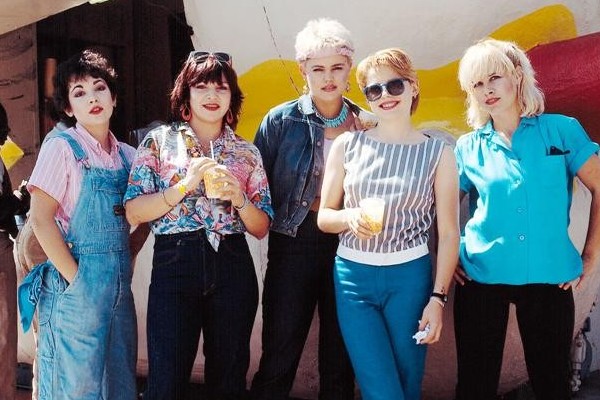 Solidarity Recordings have announced plans to release a tribute album celebrating the influential 80's pop group, The Go Go's. Randy, from Solidarity Recordings, describes how the record came to be:

I've been working on this for a year now, have put a ton of time and energy into this. All the bands believed in this and were on board as much as I was, a super positive response. I love The Go Go's, they deserved a pop punk tribute in my mind. Well here it is!
The compilation will be titled, Our Lips Are Sealed, and features covers of memorable Go Go's tracks from The Slow Death, Lipstick Homicide, Cobra Skulls, Gateway District, Masked Intruder, Dan Vapid and the Cheats, The Hot Toddies, Great Apes, Street Eaters, Ann Beretta. The Shell Corporation, The Blast!, The Mighty Fine, and Vacation Bible School. It will see a spring release on vinyl and CD.
The Slow Death – Head Over Heals
Lipstick Homicide – How Much More
Cobra Skulls – Our Lips Are Sealed
Gateway District – Tonite
Masked Intruder – We Got the Beat
Dan Vapid and the Cheats – Lust to Love
The Hot Toddies – Skidmarks On My Heart
Great Apes - The Whole World Lost Its Head
Street Eaters – Blades
Ann Beretta – Unforgiven
The Shell Corporation – This Town
The Blast! – Vacation
The Mighty Fine – We Don't Get Along
Vacation Bible School – Can't Stop the World