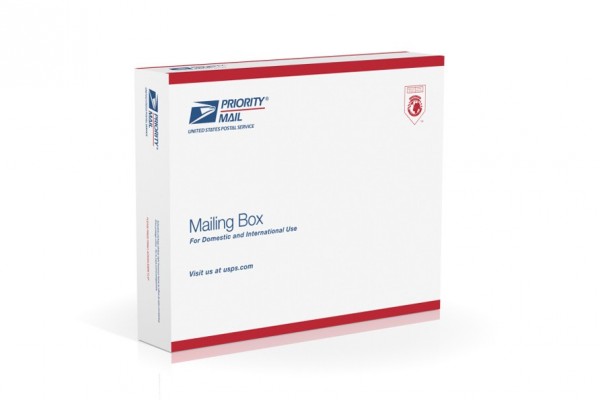 Recently, the United States Post Office increased its shipping rates. While that fact alone is unsurprising, international shipping costs rose a dramatic amount. Because small record labels often ship a substantial amount of their product overseas, this increase has hampered their efforts away from North America. Punknews Features Editor John Gentile recently spoke to several record labels to see how they are being affected.
On January 27, 2013, the United States Post Office increased its shipping rates. While shipping rate increases are not uncommon for the post office and in fact, are even eligible for adjustment every six months, the current change has dramatically increased the price of shipping items overseas.
Notably, the shipping for first class packages greater in height than twelve inches increased roughly 44% to most other countries. First class mail is the lowest grade by which items can be shipped overseas. For example, shipping to the UK from the USA was $11.26 per sixteen ounces prior to the rate change, but is now $16.25. What that means is that the shipping of one vinyl record, including the vinyl, jacket and packaging can cost upwards of eighteen dollars with tax, if the pressing and packaging is particularly heavy.
Obviously small labels, many of which ship overseas, have been affected by this price increase. Furthermore, because records are pressed in much fewer quantities than in past years, and because it is rare that independent labels have overseas distribution centers (in contrast to the indie boom of the '80s and '90s) a record is now more likely to be shipped overseas by the label than ever before.
Keith Latinen of Count Your Lucky Stars records states that the increase is quite dramatic, "I doubt that many people are aware of these almost bi-annual price increases that the USPS seems to be fond of issuing, in particular this one. This is by far the biggest one we've seen in our seven plus years as a label."
Despite the increase, it seems smaller labels are interested in continuing their overseas business. A389 Records founder Dom Romeo makes it clear that overseas business will continue, "As long as people overseas still order our records, then yes, of course we will [continue to ship overseas.]"
However, it also seems that smaller labels are becoming more interested in dealing with overseas distributors, enabling them to save on shipping by sending bulk quantities. Will Miller, co-operator of Tiny Engines says, "We will definitely continue to offer the overseas shipping option, but even more so now, we will let kids know to hit home country distros whenever possible." Romeo echoes Miller's pro-distro sentiments. Commenting on how to keep prices down, Romeo states, "start a distro and start selling records directly to people in your town or scene that want them."
Smaller labels are also expecting something of a customer backlash due to the fact that overseas customers might be surprised at the new, more expensive shipping. "We do a lot of business with customers overseas and it would be doing them a disservice in not offering it," says Latinen. "It's just going to be a hard pill for customers to swallow, even if it is beyond anyone's control. At a certain point, it doesn't matter whose fault it is—it just matters that the price increase will price them out of buying records from us and [then] we all suffer."
These labels have also been largely uniform in stating that while overseas shipping will raise, they don't plan to smooth out the increase differential between domestic and international by placing a heavier burden of the costs on domestic shipping. Romeo says, "Postage is calculated internally and automatically using the USPS interface, so all orders will be charged the appropriate shipping." Latinen concurs. "We increased rates for everyone, but only international customers will see a real mark up," he says.
In some small way, the price increase is also going to negatively affect extras that some customers get in their order. "In some cases, we will remove absolutely all goodies we throw in orders if we can save our customers a few bucks," continues Latinen. "So, international orders might not get a sampler or candy so we can save them three dollars in shipping." But, while most labels have stated that goodies might not be included in overseas packages, they uniformly stated that packaging and delivering a integrated product comes first, meaning that if prices have to increase to produce the goods, it is a necessary premium. Miller states, "If you are looking to cut down the weight on mailers, you can try to skimp on packaging materials and perhaps save a few bucks here and there. But, then you increase the chances of packages being damaged during shipping. We would much rather pack a record the correct way and pay a little bit more in postage to make sure a kid receives the record they ordered in good condition."
With the increase in unauthorized downloading, decrease of physical sales, increasing cost of materials and now, a dramatic increase in overseas shipping, it seems that smaller labels are facing more and more hurdles every year. Still, the labels in general seem positive about their future, if somewhat cautious. "I think as long as records that people want exist, people will still order them," says Romeo.
Latinen mostly agrees. "[The shipping increase] does limit or slow our growth and what we can do for our bands and customers. The truth is that every label going into this business already knows it's an uphill battle. This just makes the hill that much steeper. But labels have stuck around through worse and I'm sure we will keep climbing."
Likewise, Miller echoes a similar, albeit more nihilistic statement. "Aren't labels supposed to be obsolete already? Everything is always worse than it seems I guess," he says. "People either get stuck complaining or they adapt and move on. I'm one of those label idiots who believes if you keep releasing good records and you are smart about it, you will be OK in the long run. I might not have faith in humanity but I do have faith in good music."