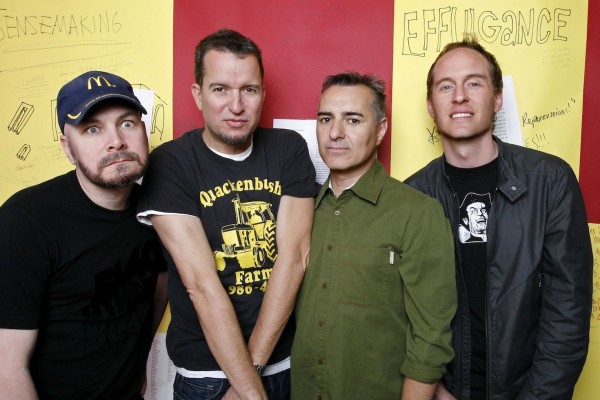 The Vandals are in the studio, finishing up a new record, according to their label Kung Fu Records. The label tweeted:

#TheVandals, we can confirm, are in the studio at this very moment putting finishing touches on new tracks. Release Date: March 2013
The band themselves posted about the recordings, saying it would not be a full album:

We're recording a few songs with a special theme, not an entire album. What is this, 1994?
The EP will be the band's first release in nearly ten years, since 2004's Hollywood Potato Chip. That album famously resulted in the band being brought to court by Variety. The case was settled last year.