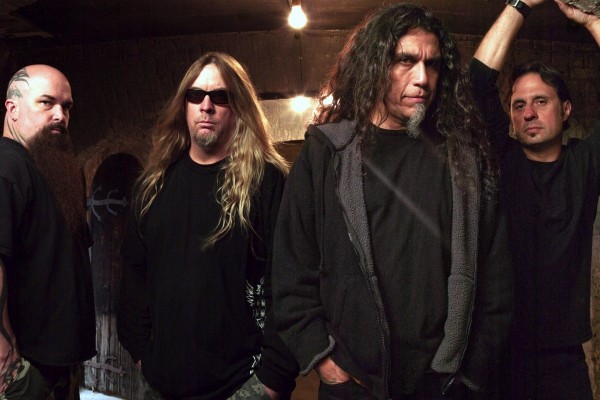 In a surprising change to their almost static lineup, Slayer has parted ways with founding drummer Dave Lombardo. Lombardo founded the thrash metal pioneers with Tom Araya, Jeff Hanneman, and Kerry King though he left the band for a decade beginning 1992. He made a lengthy statement about the decision:

Last year, I discovered 90% of Slayer's tour income was being deducted as expenses, leaving 10% or less to split amongst the four of us. This is not the way a band's business should operate. […] I sat down with [the band] to propose a new business model [but] Kerry [King] made it clear he wasn't interested in making changes and said if I wanted to argue the point, he would find another drummer. On Thursday, […] I received an email from the lawyers saying I was being replaced for the Australian dates.
While the band's official lineup has been consistent for the past decade, touring guitarists have filled in for Jeff Hanneman due to illness.