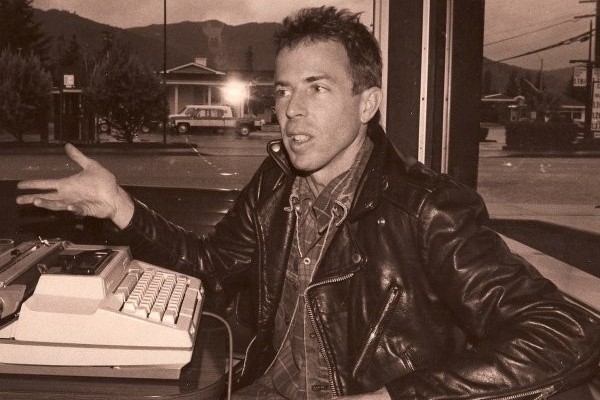 Don Giovanni Records has announced plans to release a new book by Lookout Records founder Larry Livermore titled Spy Rock Memories on June 4, 2013. An excerpt from the memoir's description is below:

In 1982 Larry Livermore, ex-greaser, post-hippie, burnt out and disillusioned by the Bay Area punk scene, journeyed north into an off the map, off the grid mountain wilderness that lay at the heart of California's Emerald Triangle in search of something "real." Things got way more real than he'd bargained for, as he ended up confronting blizzards, droughts, floods, fires, marauding bears, skunks, rattlesnakes, and a posse of ornery pot growers, all while launching a magazine, a solar-powered punk rock band, and the DIY record label that introduced the world to the likes of Green Day, Operation Ivy, and Screeching Weasel.
An archived passage from the book, which Livermore had been posting in increments on his blog, is still available to read here. The cover of the book, for those wishing to judge it by its cover, is below.