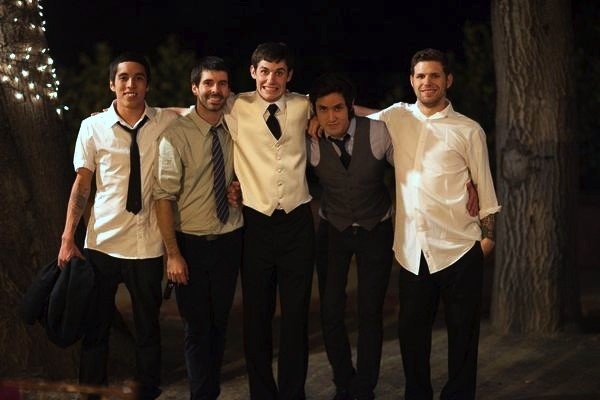 Comadre have announced that their upcoming west coast tour will be their final run "for the foreseeable future." The band wrote:

Thanks to everyone who has ever been involved with something that we did. Our debt of gratitude can never be repaid and we can not be more thankful for the experiences that we had and the friends that we made along the way. We apologize to those who were expecting to see us in Europe and all around the US this summer, but this West Coast tour will be the last tour that we do in the foreseeable future (a final show in the Bay Area will most likely be done afterwards). Thanks again and much love. Sincerely, the same 5 people who started this band.
Click below to see the tour dates. The band released a new full-length, also titled Comadre, in January to much acclaim.
| DATE | CITY | VENUE |
| --- | --- | --- |
| 3/29 | Oakland, CA | 1-2-3-4 Go! records |
| 3/30 | Eugene, OR | Wandering Goat |
| 3/31 | Seattle, WA | Black Lodge |
| 4/1 | Olympia, WA | House Show |
| 4/2 | Portland, OR | Laughing Horse Books |
| 4/3 | Sacramento, CA | House Show |
| 4/4 | Los Angeles, CA | Dytch Warehouse |
| 4/5 | Pomona, CA | Aladdin Jr. |
| 4/6 | San Diego, CA | Che Cafe |