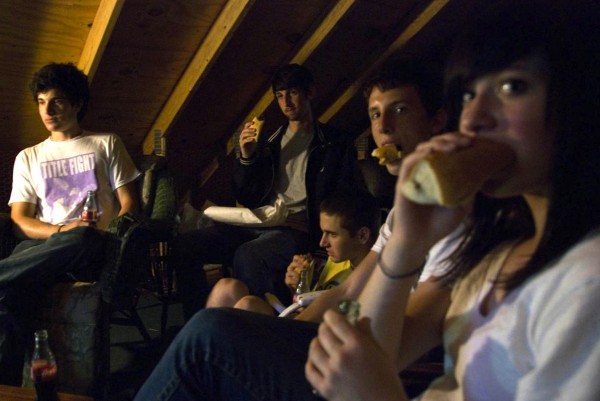 Tigers Jaw have announced the departure of Adam McIlwee, Dennis Mishko and Pat Brier; with this announcement also came the news that the band would be cancelling their upcoming European tour dates. However, the band have no plans to cancel their upcoming UK tour and even went on to announce they'll be doing a U.S. tour this May and June. The group go on to state that their next two tours will be the last for the foreseeable future, but did not say if they would be officially breaking up or merely going on hiatus:
After our show in Scranton two weeks ago, Adam, Pat, and Dennis let Ben and I know that for personal reasons they are unable to do Tigers Jaw anymore. This was a surprise for the both of us, but everyone is on good terms, and we respect and support them and their decisions.

A full band Tigers Jaw lineup (consisting of Ben and I with the help of some talented friends) will be doing a full US tour in May-June as well as the UK dates of the previously announced tour with the Menzingers in August. We regret to announce that we will have to cancel the mainland Europe dates. We apologize to the promoters, venues, and anyone who bought tickets.

These are likely to be the last Tigers Jaw tours for the foreseeable future. US tour dates will be announced soon. Thanks.