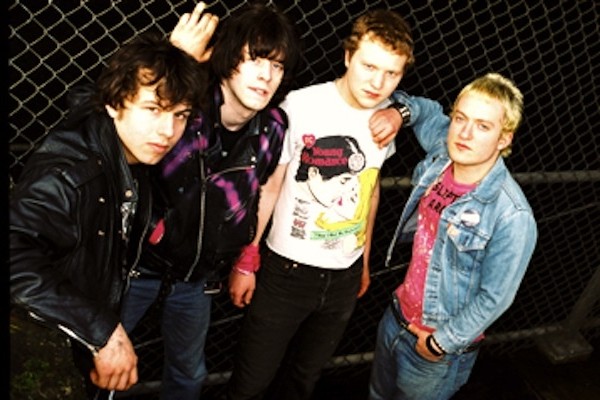 Ten years ago, a car accident took the lives of three of the four members of the band The Exploding Hearts. Commemorating the accident, Portland's Willamette Week Newspaper chronicles the work of the young band. Here's an excerpt:

Ten years ago next week, the band released its first and only album, Guitar Romantic, a record brimming with sharp hooks and electric punk energy. It combined the streetwise swagger of the Ramones with the bruised vulnerability of classic soul. Back then, it sounded like little else coming out of Portland, and the city didn't quite know what to make of it.

Nationally, however, the album was a sensation. Pitchfork awarded it a coveted Best New Music selection. The band was featured on the cover of venerated punk zine Maximumrocknroll. Lookout Records-the Berkeley, Calif.-based indie label that launched the career of Green Day-considered signing the quartet. At the time, a movement toward rock revivalism was in full swing, and there was a feeling the Exploding Hearts could do for '70s-style pop-punk what the Hives and the White Stripes did for garage rock.
You can read the entire piece