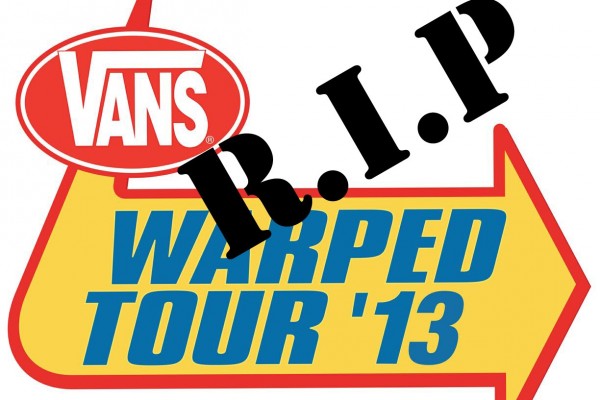 Warped Tour founder, Kevin Lyman, has indicated that the 2013 tour to Australia will be the last undertaken due to Vans and the other primary sponsors pulling funding. The mash-up of music and extreme sports has been garnering controversy over the past few years with several bands leaving mid-tour, internal tour fighting, and clashing between bands, as well as a growing upheaval against the commercialization of the event. With fans lodging protests, signing petitions and threatening to boycott, Lyman added that there was a grave insistence that the tour lost its punk vibe that made it the tentpole of the 2000s.

I regret to inform the fans out there that 2013 will be the last [year] we share blood, sweat, tears, and moshing together. Vans, whom I'm grateful for the support since the late 90s, have a business plan that won't include us past 2014. We've crunched numbers and have been trying to stave off losing the tour for a while…as we have had this news since 2012, but unfortunately, we couldn't grab a new sponsor. Other avenues of funding also began shifting away from us which made it even more difficult.
Lyman revealed that he was also working "24/7" to ensure the 2013 version endured the full duration as the numbers could also mean a shortened run before they wrap up. With this finale looming, he stated that there wasn't even financial backing for mini-US tours, which he foresaw last year, and solidified that the nail was in the coffin.

I'm deeply saddened to relay this news but I gotta thanks the fans, the bands and the sponsors for making this happen. Let's go out with a bang. Who knows? Maybe Nike would scout and sponsor us? Or we could Kickstart? Either way, we're wrapping for now.