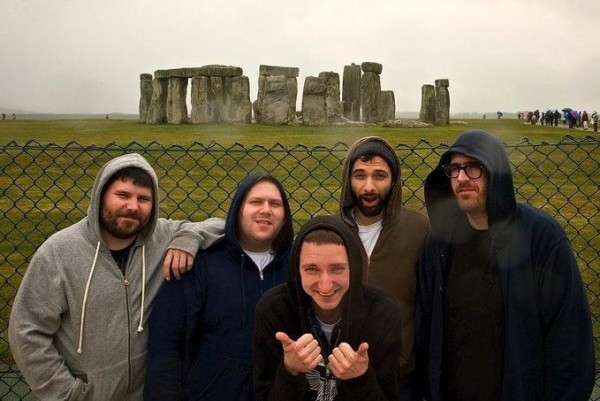 Bridge Nine Records has announced that Iron Chic is joining their family. Vocalist Jason Lubrano said:

We realized somewhere along the way that this is what we want to do and we want to do it for as long as we can.A mutual friend put us in touch with Seth at Bridge Nine knowing that we we're considering having someone else handle our next record. After talking for a bit and after much consideration, we saw that Bridge Nine would be a great help to us in reaching our goals as a band without limiting our creative freedom. We are excited to be working with them to put out a new album and hopefully keep from having to deal with reality for a little while longer
Bridge Nine will be re-releasing their EP Spooky Action with two new original songs as well as a cover of The Ramones song "Bonzo Goes to Bitburg." The EP will be available digitally on May 14 and on vinyl June 25 of this year.