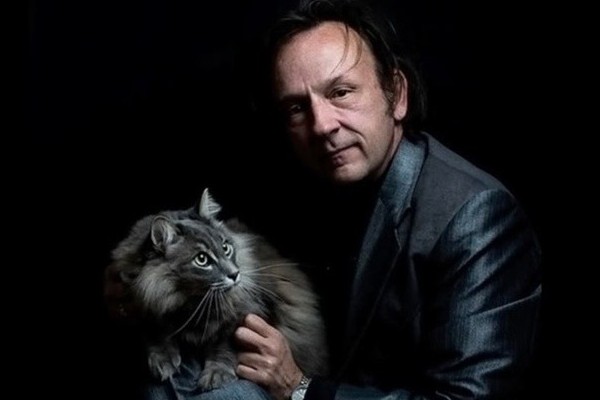 David Yow, actor, visual artist and frontman of The Jesus Lizard has announced his first solo album. The record is titled Tonight You Look Like a Spider and is due out June 25, 2013 via Joyful Noise. Yow wrote a note to share the release:

I was out dancing through the filthy streets of Chicago when I ran into a fella who goes by the name of Mike [Patton]. He grabbed me violently by my dry and flakey shoulders and screamed at the top of his carbon flavored lungs, "YOU'RE MAKING A SOLO RECORD AND I'M PUTTING IT OUT WHETHER YOU LIKE IT OR NOT!" He was right about the first part. I rented a saxophone for 2 months, I borrowed some guitars and some drums, I rummaged through the kitchen, I squeezed a fat cat, I poked and prodded and ended up with my very own music. It's real good, if you like that kind of shit. I named it after a spider I saw one night.
Along with the normal vinyl and digital releases, Yow is putting together a limited edition which includes a large block of cement.