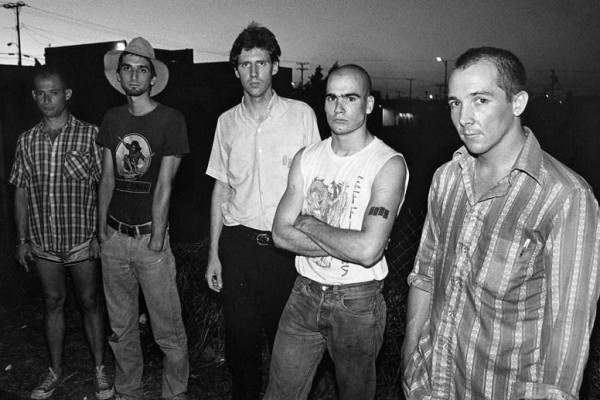 With two incarnations of Black Flag hitting the road, people have been asking Henry Rollins about his thoughts on the reunions and whether he would participate. Rollins was, of course, the vocalist for the band from 1981 until 1986, and dominates their recorded discography. He also remains one of the best known members of the pioneering hardcore outfit.
Rollins addressed those questions with a Zen-like answer in his column for LA Weekly:

In the summer months, you can count on bands that have been gone for years who will reassemble and go onto stages all over the world playing "vintage music." Perhaps they are on a Proustian mission to recapture that which has been lost. I read the interviews where the musicians claim that now they can really play this music. I don't doubt them, but therein lies the problem. Musicians should not play Music. Music should play musicians.

This is why I stopped touring with a band. I put up my fists and there was no longer anything there. It was heartbreaking, but it was clear. Music had moved on. Such was my reverence for its limitless power, I faced this truth and moved on in search of new battles.