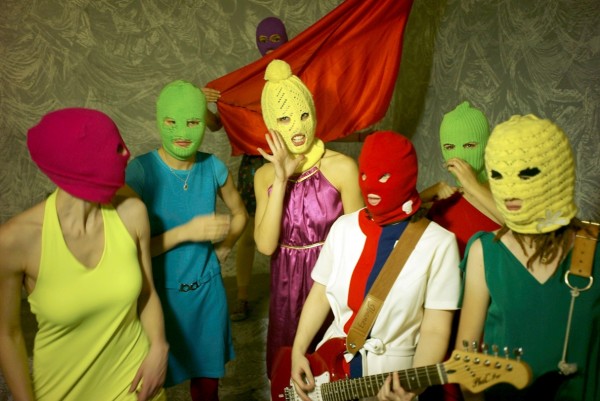 Pussy Riot's Maria Alyokhina has been denied parole by a court in the Perm province of Russia, The Independent reports.
Alyokhina was not present during the proceedings, having been barred from attending. She has been on hunger strike since the day before the hearing in protest of the ban, and instructed by her defence not to participate. Her legal team have indicated they intend to appeal the decision.
BBC News reports that Alyokhina's mother told Svobada Radio:

This looked not like a court hearing but like arm-twisting. Clearly the court was not interested in the character of the convict, because the decision was likely made in advance.
Maria Alyokhina, along with fellow Pussy Riot members Nadezhda Tolokonnikova and Yekaterina Samutsevich, was imprisoned following an anti-Putin protest inside Moscow's Christ the Saviour Cathedral in March, 2012. The three were subsequently found guilty of 'hooliganism motivated by religious hatred', and sentenced to two years in remote penal colonies.
While Samutsevich was released on a suspended sentence in October, following an appeal, Tolokonnikova was denied early release in April, with the court citing alleged failure to obey prison authorities as the reason for their decision. With both remaining prisoners having been denied release on similar grounds, the precise nature of the alleged disobedience is as yet undisclosed.