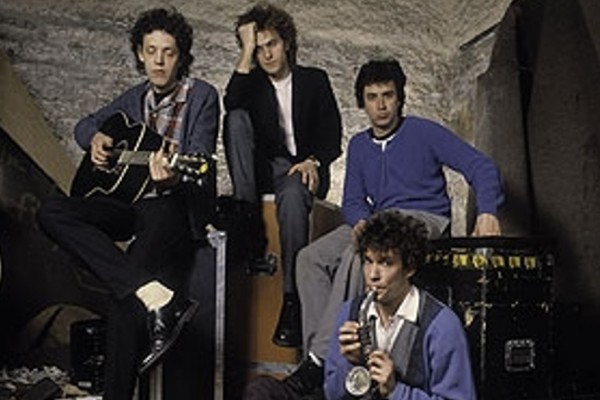 The Replacements have been revealed as the headliner for all three Riot Fests in Toronto (Aug. 24-25) Chicago (Sept. 13-15) and Denver (Sept. 21-22). These will be the band's first shows in 22 years--their last live performance was on July 4, 1991 at Grant Park in Chicago. No word yet on the lineup, other than the assumed participation of Paul Westerberg and Tommy Stinson.
Westerberg and Stinson reunited as the Replacements earlier this year for the covers EP Songs for Slim, a benefit for 'Mats guitarist Slim Dunlap who'd suffered a stroke in Feb. 2012. For the full lineups of each Riot Fest (so far), click below.
Riot Fest Toronto
The Replacements
Iggy & the Stooges
A Day To Remember
Pierce the Veil
Every Time I Die
Rocket from the Crypt
Dinosaur Jr
Best Coast
Mayday Parade
Grade
The Ghost Inside
Structures
Real Friends
The Flatliners
Single Mothers
Riot Fest Chicago
The Replacements
Blink-182
Motörhead
Fall Out Boy
Rancid
Guided By Voices
Peter Hook
Blondie
Public Enemy
The Dismemberment Plan
Rocket From The Crypt
The Selecter
Bad Religion
Quicksand
Dinosaur Jr.
Bob Mould
Against Me!
FLAG
Bad Brains
Glassjaw
Sublime with Rome
AFI
Violent Femmes
Mission of Burma
Taking Back Sunday
Screeching Weasel
X
GWAR
Smoking Popes
Atmosphere
Best Coast
Stars
The Lawrence Arms
Brand New
Surfer Blood
The Dear Hunter
Say Anything
Pennywise
Dessa
Saul Williams
Chuck Ragan
Bad Books
Riot Fest Denver
The Replacements
Blink-182
Iggy and The Stooges
Rancid
AFI
Public Enemy
Brand New
Airborne Toxic Event
AWOLNATION
Guided by Voices
FLAG
Rocket From The Crypt
Bad Religion
Matt & Kim
The Dismemberment Plan
Alkaline Trio
Superchunk
Yo La Tengo
Against Me!
Best Coast
Minus the Bear
Naked Raygun
The Stranglers
Stars
Capital Cities
Breathe Carolina
The Dear Hunter
Bosnian Rainbows
This Will Destroy You
Wovenhand
Lydia
Peelander-Z
Touche Amore
Off With Their Heads
Single Mothers
Kitten
Kongos
New Beat Fund