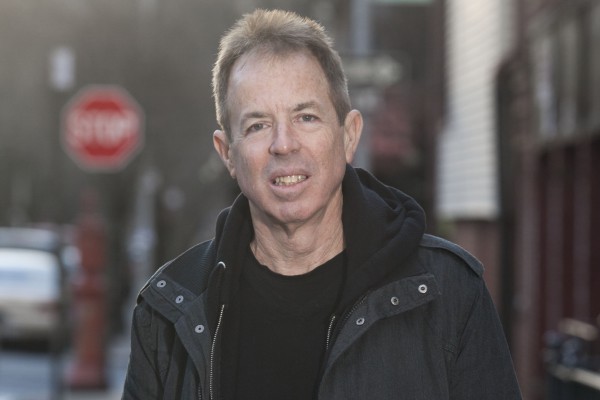 That's all, folks! Thanks to Larry for hanging out with us. You can read the complete Q&A in the comments section below.
Tonight's "We'll do it Live," where we give our readers the opportunity to engage in a live question and answer session with a variety of artists, features Larry Livermore. Livermore just released his memoir Spy Rock Memories on June 4, 2013. Here's a brief description of the book:

In 1982 Larry Livermore, ex-greaser, post-hippie, burnt out and disillusioned by the Bay Area punk scene, journeyed north into an off the map, off the grid mountain wilderness that lay at the heart of California's Emerald Triangle in search of something "real." Things got way more real than he'd bargained for, as he ended up confronting blizzards, droughts, floods, fires, marauding bears, skunks, rattlesnakes, and a posse of ornery pot growers, all while launching a magazine, a solar-powered punk rock band, and the DIY record label that introduced the world to the likes of Green Day, Operation Ivy, and Screeching Weasel. As he learned valuable lessons in self-sufficiency, taking responsibility, and how to avoid (for the most part but not always) getting punched in the face by irate hippies, Larry also found his place and made his home in the far-flung, disjointed and eccentric community he encountered in the anarchic realm that begins where Highway 101's tattered tarmac dissolves into the dust of Spy Rock Road.
So if you have a burning question for Larry, post it in the comments section and look for a response via username LarryLivermore .
FYI: Editors may delete comments that are harassing or unnecessarily rude or offensive. Please play nice and everyone can get something cool out of this.