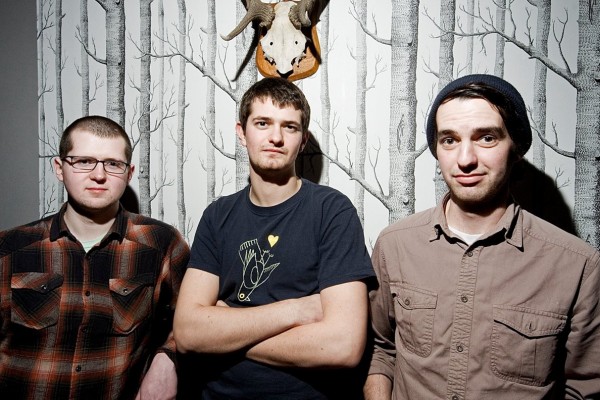 Cornish punks turned Exeter residents Bangers have announced a UK tour with Underparts from Cologne, Germany.
Bangers, who will also be playing The Fest in October, are releasing the Blind Hindsight 7" to coincide with the tour, the titular track being available to stream on their Bandcamp page.
We are also reliably informed that Roo is on holiday in France, and that Hamish has got a dodgy leg and can't walk at the minute, but is on the mend. Roo remains in France.
| Date | Venue | City/Town |
| --- | --- | --- |
| Thu 15th August | Edge of the Wedge | Southsea |
| Fri 16th August | Mozart's | Swansea |
| Sat 17th August | Piper Club | Hull |
| Sun 18th August | The Old Angel | Nottingham |
| Mon 19th August | The Lomax | Liverpool |
| Tue 20th August | The Central | Gateshead |
| Wed 21st August | Wahlbar | Manchester |
| Thu 22nd August | The Red House | Sheffield |
| Fri 23rd August | Cowley Club | Brighton |
| Sat 24th August | The Black Heart | Camden |
| Sun 25th August | Tiki Bar | Plymouth * |
| Mon 26th August | Deadpunk Bank Holiday Special | Bristol * |
(* indicate dates without Underparts)