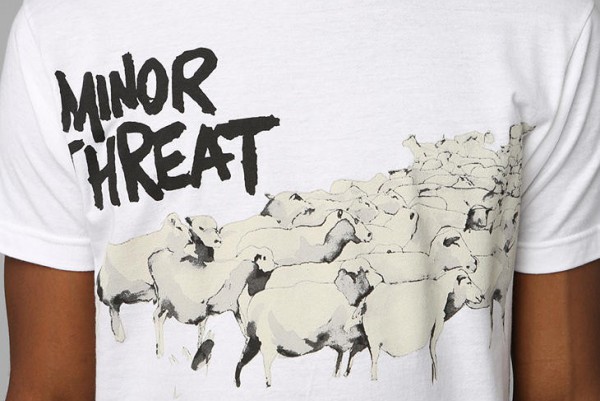 Ian Mackaye has confirmed that a Minor Threat t-shirt on sale from clothing retailer Urban Outfitters is, in fact, legitimate and licensed. The chain, famous for decorating their retail sites like the secret lairs of tumblr-themed Batman villains, has the garment on sale for $28, more than double the price Dischord Records charges for the Complete Discography. He adds:

It's not a political thing for me. I just don't give a fuck about T-shirts. I [spent] so much of my time chasing down bootleggers [and] it's a complete waste of time.. Do I think it's absurd? Yes, I certainly do. (…) Motherfuckers pay $28, that's what they wanna pay for their shirts.
Mackaye told the Washington City Paper that the band licensed their shirts through California-based Tsurt Clothing who authorized Urban Outfitters to sell the shirts.