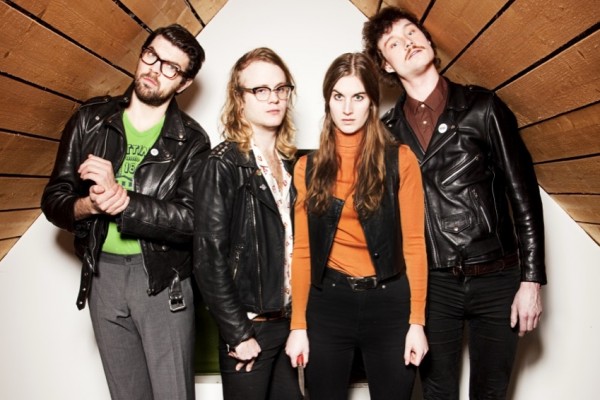 It's a Friday edition of new reviews on somewhat popular punk rock music news site Punknews.org. Today, we go to Europe!
First, our newest addition to the Punknews review staff, Bryce Lancer, investigates the new 7-inch from Sweden's Terrible Feelings, Backwoods:

Terrible Feelings are somewhat of an outlier on the Deranged Records roster. While the label is mostly known for loud, noisy, occasionally nihilistic punk and hardcore, the Malmö, Sweden-based group create tightly-wound rock music with heavy influence from '80s post-punk and goth. Their new 7-inch Backwoods more or less picks right up where 2012's excellent Shadows LP left off.
Read the review of Terrible Feelings' Backwoods right here.
Second, Rich Cocksedge reviews Another Way To Go, the new album from what I believe to be the only punk band from Belarus we've ever covered, Come To Get Her:

Evgeny Lyssy's vocals once again demand attention, in a listenable-not-brash way, and his delivery is perfect for melodic punk rock. He is ably supported by Juliya Gushchenskova, who in addition to playing guitar provides a strong complimentary vocal on "Be My Dream" takes the lead on "Who Is To Blame," a particularly good song which takes the foot off the pedal a touch.
Read Rich's review of Come To Get Her's Another Way To Go right here.
Don't forget, you can catch up on any reviews you might've missed at our reviews page. If you'd like to submit a review of your own, you may do that here.